Unparalleled
insight

into people's mind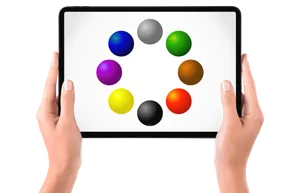 No questions
The respondent reacts intuitively to stimuli in the form of words, pictures, videos.
No right / wrong answers
No fatigue - 5x faster than questionnaires
No barriers - culture / language / education / competency
Reliable results
Information that is otherwise costly, difficult or even impossible to get, incorporates rational and emotional factors.
Over 90% returning customers
Better #decisions for

managers
Products
Balance Management
Business, Sport, Education
Development, Motivation, Potential
Company surveys
Employees' satisfaction / engagement
Employees' stres / burnout risk
Company culture / branding
Market research
Brand strategy and USP definition
Customer experience
Communication and Ad testing
Year later, we can say that we have achieved a 55% increase in sales volume compared to our annual budget.
Zdeněk Růžek, Brand Manager Maspex
Mentioned by